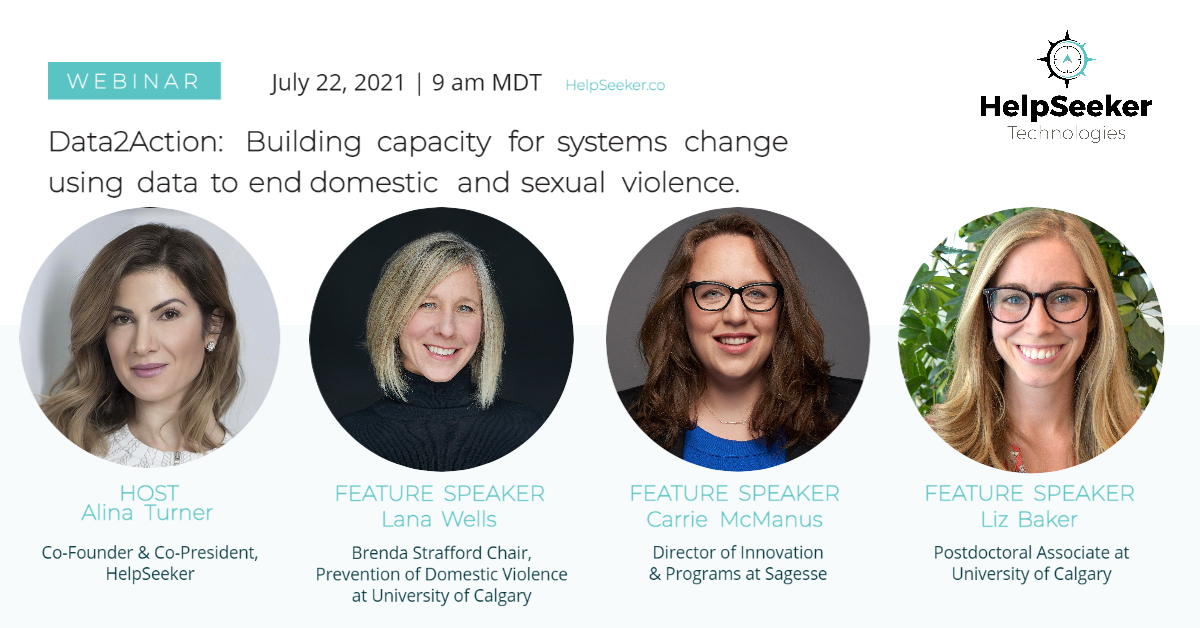 On July 22 at 9 AM MST, two members of our team (Lana Wells, Liz Baker) will be part of a webinar where they will discuss the use of data as a powerful tool to spark systems change.
Specifically, partners in the Data2Action project (Dr. Alina Turner, Lana Wells, Liz Baker, and Carrie McManus) will discuss the role that shared data plays in building community capacity for systems change, ensuring sustainability, and building a more person-centered response to ending Domestic and Sexual Violence.
You can register for the webinar here.
Please spread the word and join us in this discussion of how we need to mobilize data in policy and practice to truly drive the sector forward!